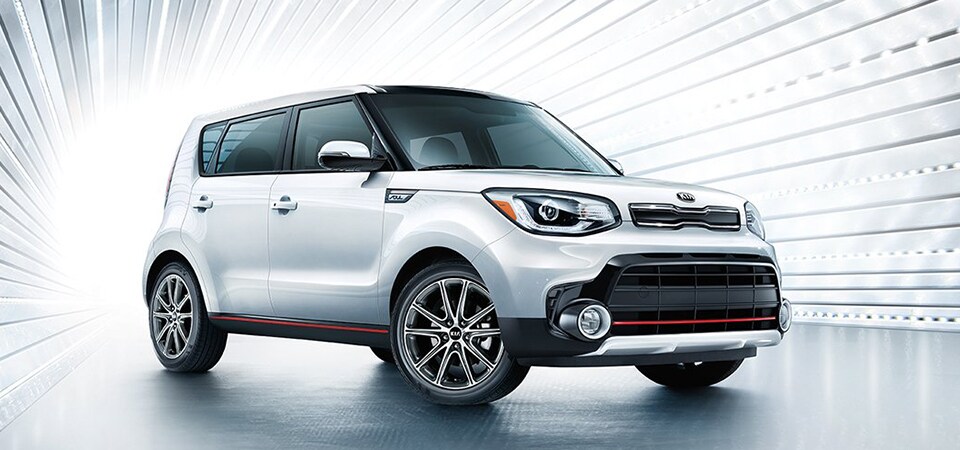 The new 2018 Soul! (Exclaim) models at West Palm Beach Kia aren't your typical ordinary cars. From the 201-horsepower, turbocharged engine to the quick-shifting 7-speed dual-clutch transmission (DCT), every inch of these exciting new 2018 Kia Soul models was designed to deliver a spirited south Florida drive. Bold red accents enhance the iconic exterior, while the cloth and leather interior trim features vibrant orange stitching. Combining high-energy performance with eye-catching design, the Soul! (Exclaim) brings devilishly sporty style to the table that you can both see and feel.
Call 888-927-8515 To Learn More about the 2018 Soul
Sleek Sophistication
Your new 2018 Kia Soul can help everyone you encounter see the bright side, whether they're in front of or behind you. Your departures can now look equally as impressive as your arrival, thanks to an illuminating array of LED lights that add a captivating accent to the all-new 2017 Soul models available at West Palm Beach Kia. Shining lights on the roads of south Florida from all angles, the new 2017 Kia Soul isn't content to be hiding in the shadows.
The 2018 Kia Soul is what happens when you're not afraid to mess with a winning formula. Available High Intensity Discharge (HID) headlights and LED Front Fog lights featured on new 2018 Soul models at West Palm Beach Kia are bright and crisp, helping you to see more of the Florida roads when driving at night which ultimately translates into enhanced driving confidence. Take center-stage on the streets and highways of West Palm Beach, in an all-new and exciting 2018 Kia Soul.
The Inside Track
Kia Soul's eye-catching exterior now comes with an interior that's equally impressive. From luxurious soft-touch materials throughout to tailored headrests and LED mood lighting, the richly appointed interior of the new 2018 Kia Soul lineup can help you stand out in any West Palm Beach crowd. You'll also find plenty of innovative tech features in these new 2018 Soul models, including Push-Button Start, heated and ventilated seating and a Panoramic Sunroof that makes it easy for you to let some fresh south Florida air in.
Step inside any of the new 2018 Soul models at West Palm Beach Kia and you'll find that the comfort of your living room finally has some competition. Inside the 2018 Kia Soul you'll find a plush, quiet and totally tailored interior designed around the comfort of our south Florida customers. Setting the mood is now easier than ever in the 2018 Soul, thanks to lighting that responds to your audio by changing color and intensity based on the track. It's an instant atmosphere that allows 2018 Soul owners in West Palm Beach to create their own unique driving environment every time they hit the road.
Call 888-927-8515 To Learn More about the 2018 Soul
The 2018 Soul is Available in the Following Trims
Soul Base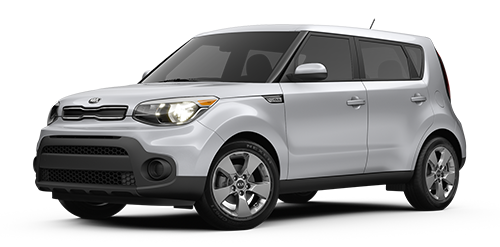 Soul +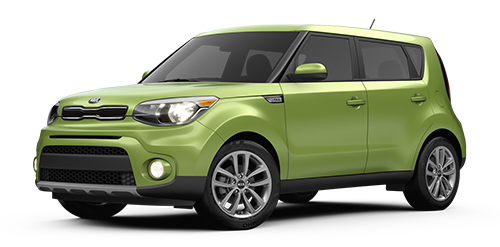 Soul !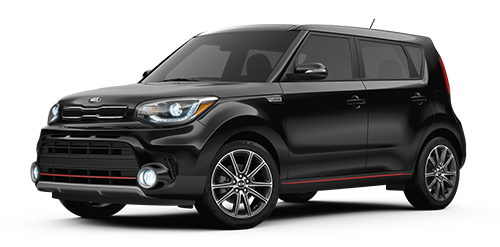 West Palm Beach Kia serves customers from Lake Worth, Riviera Beach, Wellington, West Palm Beach and all of the surrounding communities, helping them find the new 2018 Soul that can satisfy all of their wants and needs. We take pride in the exceptional level of service that our friendly sales professionals are known for providing, and they work hard to ensure that each person that enters our dealership leaves satisfied. When you're ready to purchase your new 2018 Soul, come by and speak with the helpful and knowledgeable sales personnel at West Palm Beach Kia.